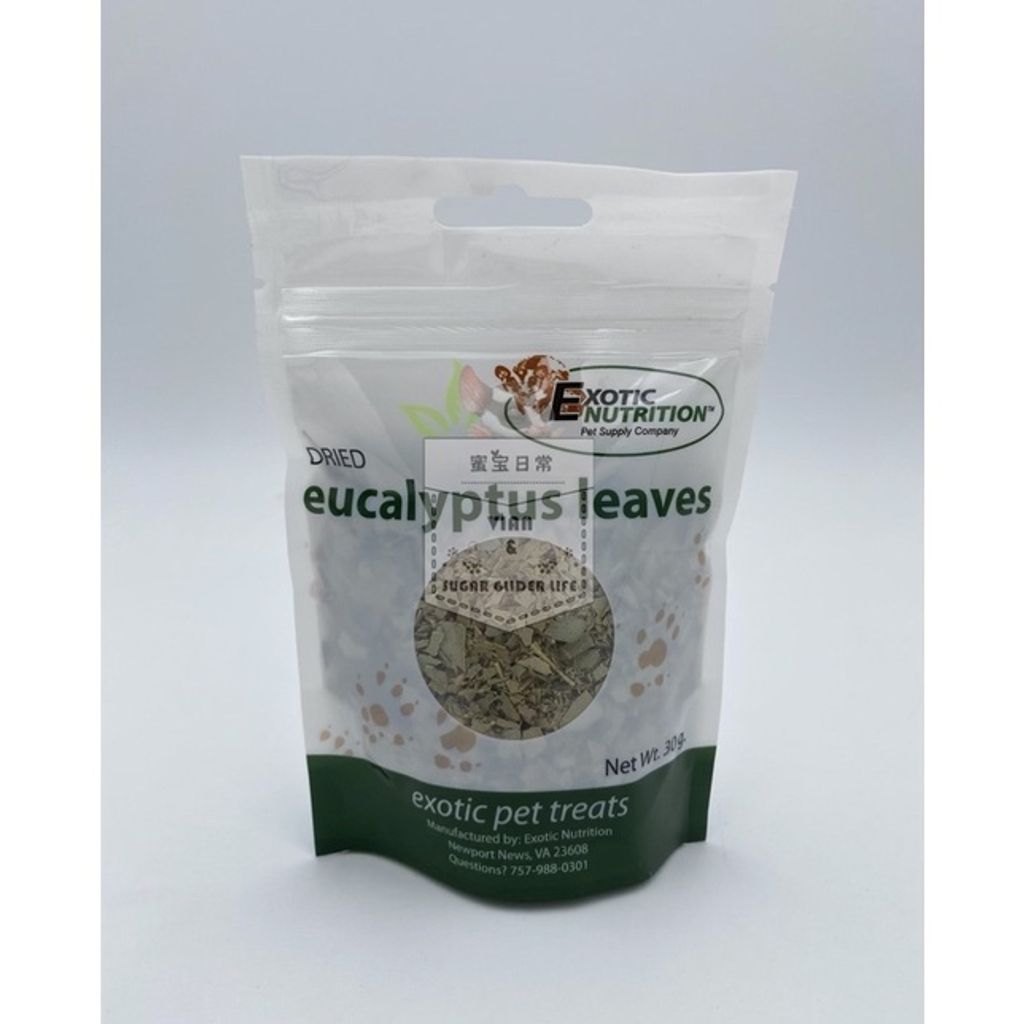 (Ready Stock) U.S. Exotic Nutrition Eucalyptus Leaves for Sugar Glider /(現貨)美國Exotic Nutrition蜜袋鼯桉樹葉碎
數量 Quantity :
1包 1 Pack
份量 Volume :
原包裝 Original Pack 30grams
產品概要 Product Overview :
健康天然的零食或副食品。Healthy, natural treat for gliders.
讓蜜袋鼯更接近大自然。Adds behavioral enrichment.
可以放進杯子玩具,當成尋寶遊戲。Suggested forage toys to put treats inside.
餵食方法 Feeding Instruction :
可以撒在蔬果上餵食,建議一星期一次。Sprinkle on fresh fruits and vegetables or mix with food. Offer weekly to sugar gliders.
材料 Ingredients :
乾桉樹葉(100%天然,來自加利福尼亞)
Dried Eucalyptus Leaves (100% natural, sourced from California)
儲藏方法 Storage Instructions:
保存在陰涼的地方。
Keep in cool dry place.
---